High quality print production, creative design and targeted flyer, poster and magazine distribution across Scotland

LOCAL KNOWLEDGE
With over 15yrs experience, we specialise in providing cost effective print and promotional solutions that deliver real results to brands, publishers, venues and promoters. Whether you require a weekly team of merchandisers to distribute magazines to commuters, posters/flyers to retail outlets or an effective Fringe Festival campaign, we can help and ensure a good ROI for your budget.

360 DEGREE SERVICE
From discussing your ideas and design concepts to printing production and actual distribution on the street - we are unique in Edinburgh by offering all these services under one roof. Why go through the hassle of dealing with several different companies when you can rely on one to professionally deal with all aspects of your print and distribution campaign from start to finish on time and within budget.

PRINT SPECIALISTS
As early pioneers of large scale flyer/leaflet 'batch printing' that is now common across the industry, we literally print millions of leaflets and flyers and assorted promotional material annually. In a crowded market place, we offer a fast, trusted and cost effective service, backed up by an accountable, knowledgeable customer service team that can advise you on the best solution for your needs.
Design
It is vital that your design not only effectively communicates your message but does so better than everything else out there
Our team has over 15yrs of print and digital design experience, turning around high quality creative artwork to meet even the most specific of client briefs. Devising branding and promotional campaigns from scratch or developing existing ideas and branding you already have, we make sure the finished design works to communicate effectively with your target market.

Design charges start at a very reasonable £40 + vat per hour, with reprographics (minor changes to artwork, type etc) charged at £25 + vat per hour. Contact us to discuss your requirements.
Logo Designs
Corporate Identities
Magazines
Brochures
Flyers
Posters
Banners
Stationery
Websites
E-Flyers
Social media graphic toolkits
Examples of our work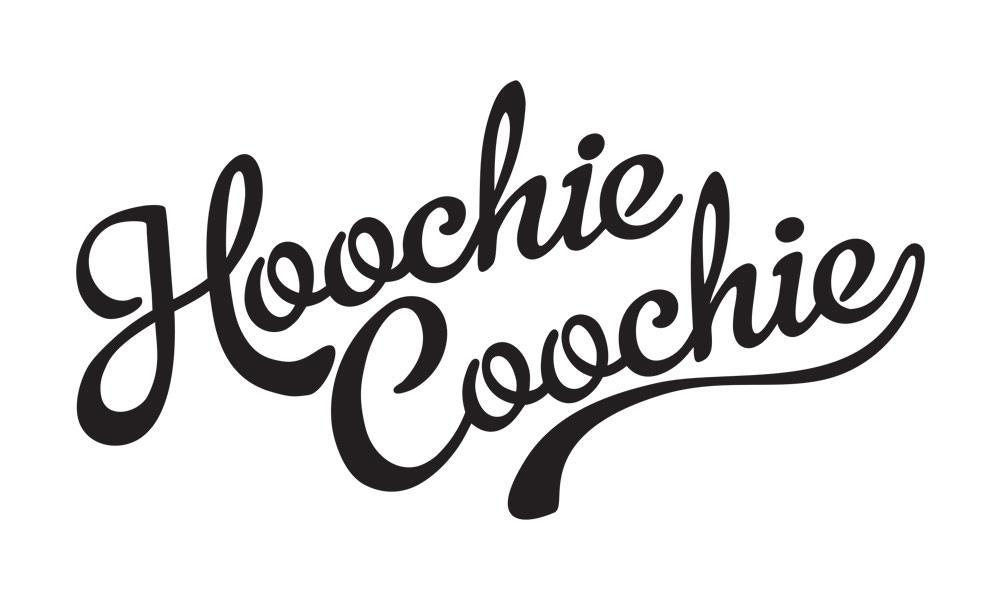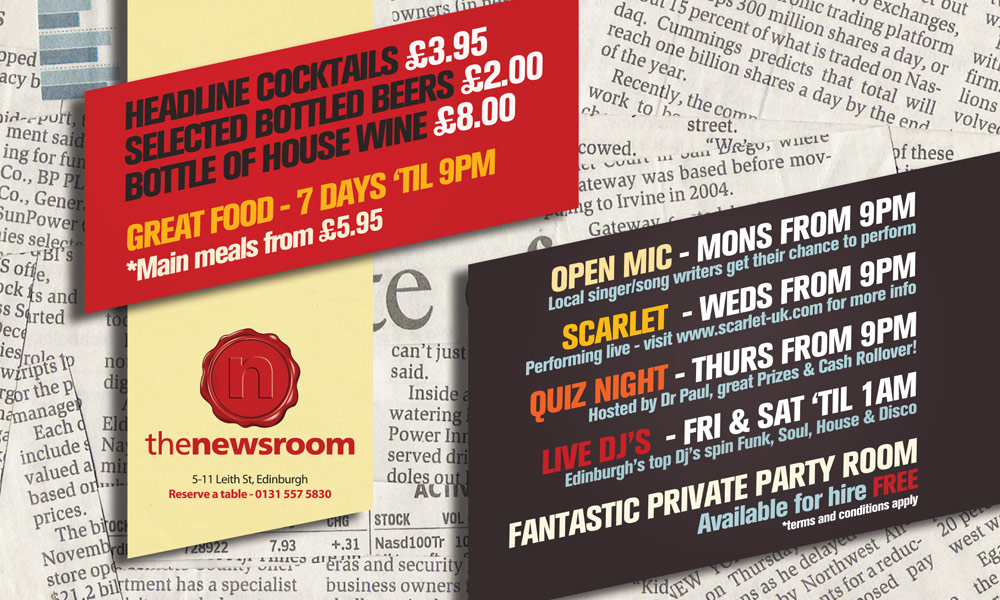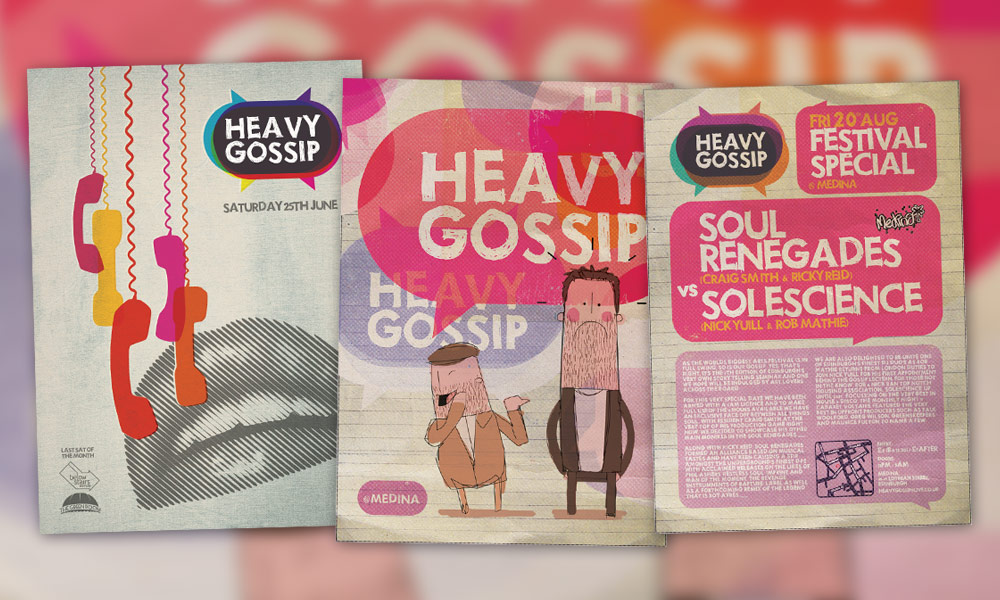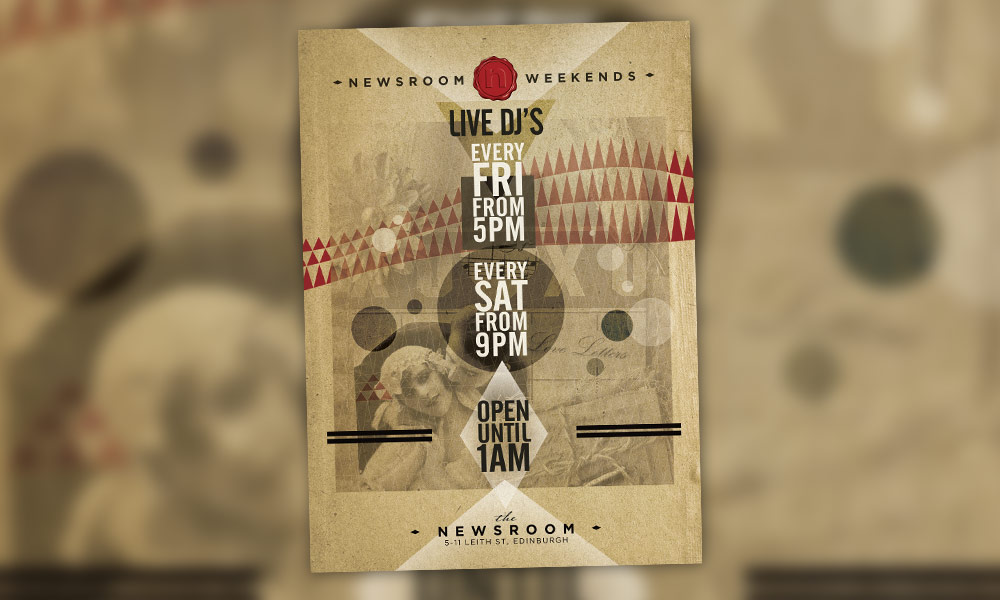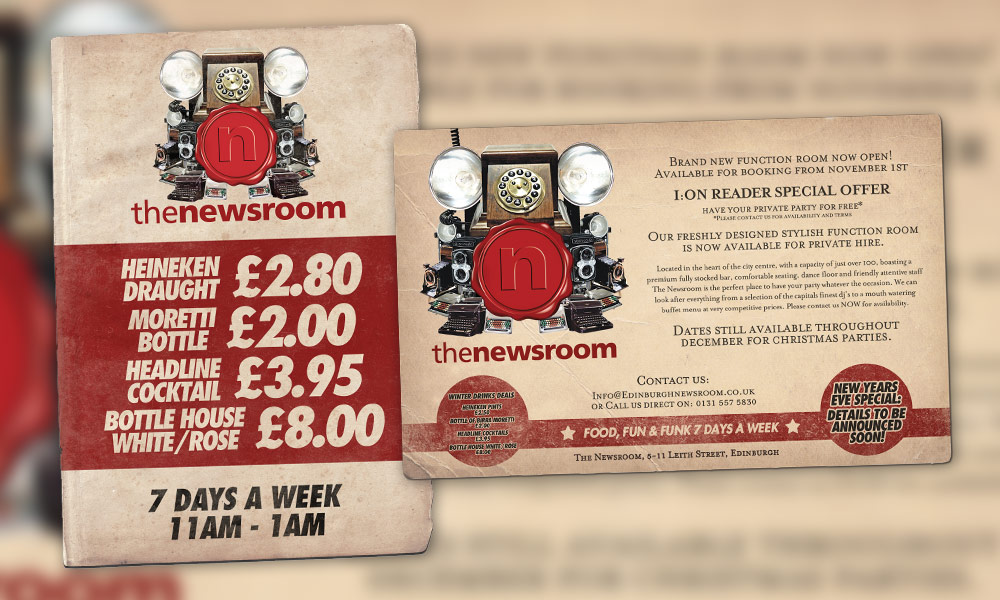 Print
Even with the growth of digital media,
high-quality print is still essential to
effectively function in today's highly competitive market place
As part of the Out of Hand group we specialise in the printing of promotional material, offering a single stress free point of call for all your print needs. As we directly operate our own print factory, you can trust us to complete your job on time at a competitive price. If you can print on it, we'll print it. Key products include flyers, leaflets, posters, tickets, banners, wristbands, brochures, beer mats, menus, business stationery, business cards, membership cards, stickers and much more.

Contact us for a free no obligation quote or fill in our contact form here.


Fast reliable service
Highest-quality products
Exceptionally competitive prices
Discounts offered on a range of products
Friendly and experienced staff
Help and advice on all aspects of print
For our fixed price list on a huge range of items including numerous different flyer and poster sizes on numerous stocks of paper; stickers, tickets, vinyl banners, wristbands and more, please download here.
Distribution
Hand to Hand distribution is proven to be one of the most effective methods of ensuring your message gets into the hands and minds of your target audience
Our teams are active in Edinburgh 52 weeks of the year; distributing leaflets, flyers and posters to bars, cafes and shops and also out on the street engaging face to face with the general public. Come the summer we ramp up our distribution even more; our postering team trebles in size, we distribute over 100 branded display racks across the city specifically for Fringe flyers and our street teams are available seven days a week and almost 24 hours a day! Our street teams are friendly, outgoing and presentable and provide an ideal first impression for your show when out in public.
Exceptionally competitive prices
Directly targeting 18-35 year olds
Full reporting as the campaign progresses
Distribution of flyers, posters and product samples
One of Scotland's longest running distribution companies
Event, shop, club/venue & Street Team services available
Specific bespoke Fringe focus distribution network during August
Edinburgh Festival Fringe 2015
The Worlds largest arts festival
We got our first taste of what it's like to work in the non-stop hectic Fringe environment back in 2001. Back then we were called something else; of course the name may have changed but our experience, local knowledge and strong work ethic remains. This will be our 15th year helping promoters and performers get their message out across the city. Last year over 100 shows used our services; be it design, print or distribution. We offer a complete one stop shop solution - pick and choose what you want or leave us to do everything from designing and print your show flyers & posters to distribution of them in our shop stands or exclusively hand to hand on the Royal Mile or Southside. New for 2014, we have our exclusive Fringe Packs - a handy sized A5 pack which folds out to an A3 map of Edinburgh with all the main Fringe and Festival venues highlighted and inserts of all the best shows during the Fringe.
We are operating the official Fringe outdoor poster advertising scheme for 2015, bookings open in early 2015, please register below to receive updates.
Other Fringe specific services we offer:
FLYER DISTRIBUTION
£70 + vat per 1,000 flyers
(Up to A5 in size)
Flyers are distributed in our branded display racks which we located in over 100 pubs, bars, cafes, shops and takeaways across the city centre. Also to sites where we don't necessarily have display racks but have permission to display flyers.
POSTER DISTRIBUTION
£70 + vat per 100 posters
(A3 or A2)
Posters are distributed in selected shops, bars, cafes and takeaways
(Please note we cannot distribute posters larger than A2 to legal indoor sites)
HAND TO HAND STREET TEAM DISTRIBUTION
Our friendly and approachable staff are available to distribute to the general public seven days a week throughout the Fringe.
Prices start from £25 + vat per member of staff, per hour.
Special Offers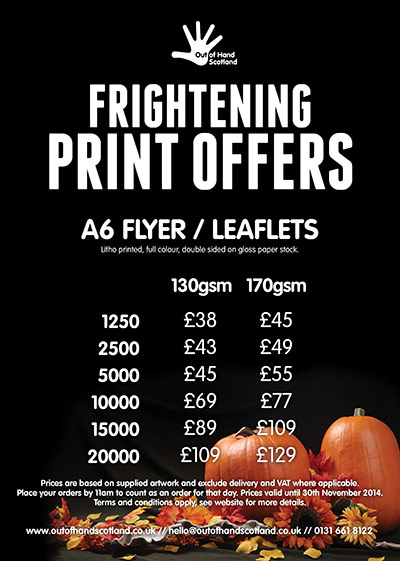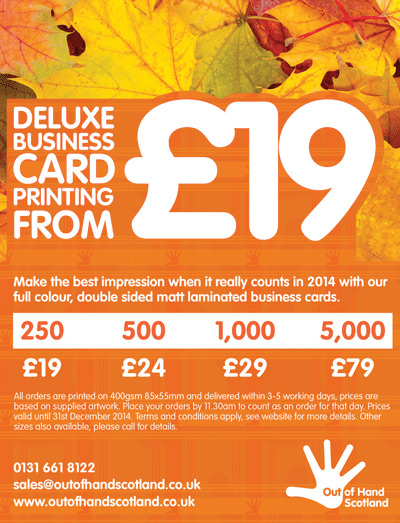 Contact Us
Need Help ?

Please phone or email us at the contact details below if you have any further enquiries, need a quote or if you would like to place an order.


Out of Hand Scotland Ltd
Floor B2, St Margaret's House,
151 London Road
Edinburgh
EH7 6AE

T 0131 661 8122
E hello@outofhandscotland.co.uk

Company Registration: SC398248
VAT Registered, No.: 115 0612 63